We thank you for taking the I.A.C.H.T. membership certification exam. Doing so allows the  I.A.C.H.T. to confirm an applicants basic knowledge level. Applicants who meet the I.A.C.H.T.membership certification requirements will receive a FREE certificate suitable for framing, a FREE Color Website Logo, as well as the opportunity to enroll in discounted I.A.C.H.T. approved continuing education classes.
Your Test will be Graded and You Will Receive an Email with Your Results Shortly!
**Please note that due to volume, wait times for results can vary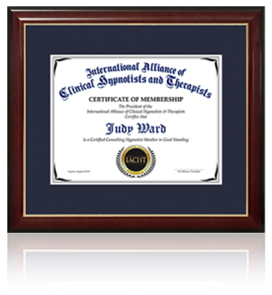 Thank You for Taking the Hypnosis Certification Test!